Rotary Welcomes New International Student at SHS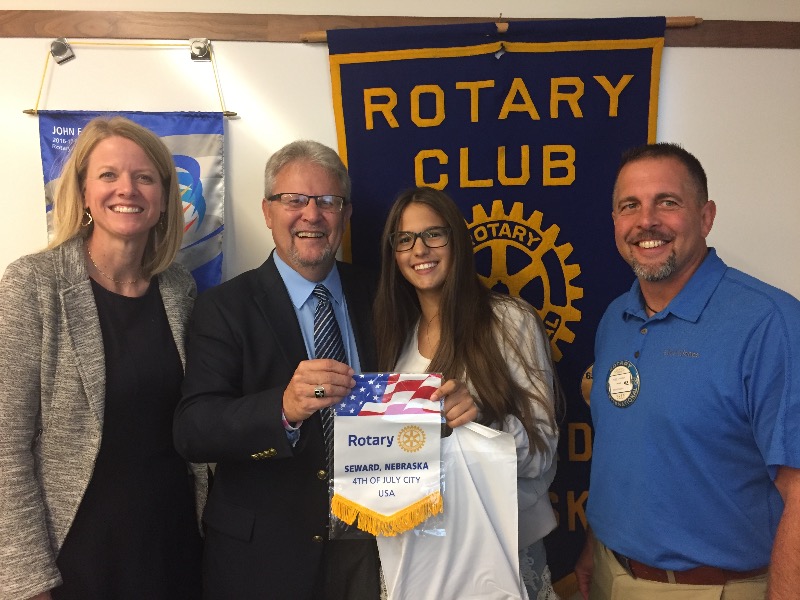 The Seward Rotary Club welcomed Barbara "Baki" Terzic of Zurich, Switzerland to Seward and Seward High School at their regular noon luncheon meeting on August 30th at the Jones National Bank and Trust in Seward. She is the daughter of Ankica Terzic (Mother), Edin Herrak (Step Father) and Dragisa Binic (Father). She will be a sophomore at Seward High this year and her host family is Brady and Jill Johnson and family. She commented on her experiences so far in Seward.
She was introduced and welcomed, presented some materials on Seward and Rotary International and volunteered to return and give an informative speech on her country, her family and her reactions to her year in Seward next spring! The Rotary Club presented her with the Seward Rotary Club Banner.