SHS Students Attend 2017 CUNE Theatre and Speech Workshop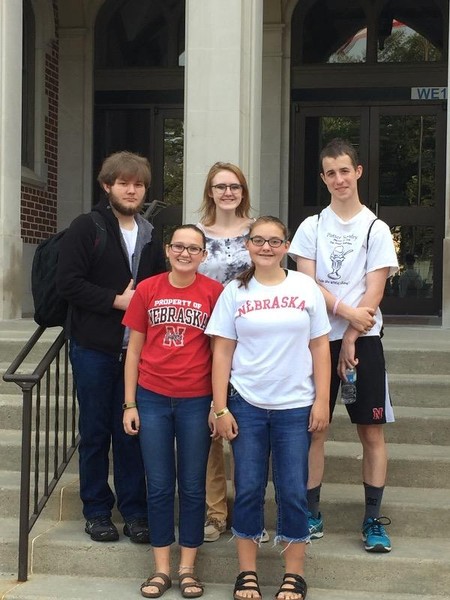 Six students from Seward High attended the recent Theatre and Speech Workshop at Concordia University in Seward, NE on Saturday, September 9 from 8:30 to 1:00. The students attended a variety of workshops and sessions dealing both with aspects of the theatre and speech on the high school and college levels, including warm-ups, breathing and relaxation techniques and stage presence. Sessions were also held on a general speech overview, vocals and non-vocals, public speaking, prep time, stage safety, stage combat, and concluded with a showcase event.
The event was coordinated by Bryan Moore, Director of Theatre and Professor Andrew Moffitt, of the CU Speech program at Concordia. They were assisted by student members and leaders of both the CU Theatre and CU Speech Departments. The event was held on campus at the TLEC Building.
Attending from Seward were Thomas Bosmeniel, Bailey Mooney, Nathan Miller, Heather Granfors, Hannah Roebke and Nolan Whitney.
The students also each had an opportunity to visit with Prof. Bryan Moore and Prof. Andrew Moffitt various students in the Theater and Speech programs on the various offerings and opportunities in Theatre and Speech at Concordia University in Seward.
The students were also treated to a tour of the school and a complimentary lunch at Janzow Campus Center, sponsored by the CU Admissions Department and the Concordia Foundation. There was no charge for the entire day of events, sponsored by the Speech and Theater Department of Concordia University.