Glaser wins VFW District "Voice of Democracy" Speech Contest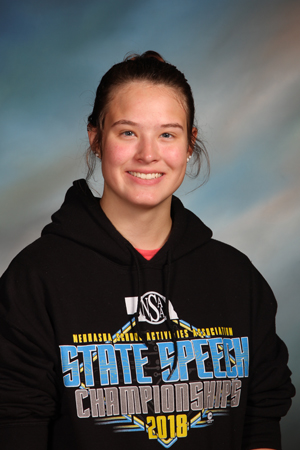 Virginia Glaser, SHS Senior, was selected the first place winner at the VFW District "Voice of Democracy" speech contest. She will be the official District Representative at the State Contest in February, 2019 at the State Capitol. Also placing third was SHS Junior, Madalyn Lobmeyer. Both girls will be honored and recognized at the VFW District meeting in Wahoo January, 27, 2019. Other district finalists from Seward High were Samantha Liska, Hannah Kolterman-Wagner, Seth Van Engelenhoven, and Braden Adams.
Glaser is sponsored by the Seward VFW Post 4755 and their Axillary. Greg Holloway is the chair for the Voice of Democracy Speech Contest. SHS Speech coach, Kelly Limback is Glaser's speech teacher.