Information and Application Procedures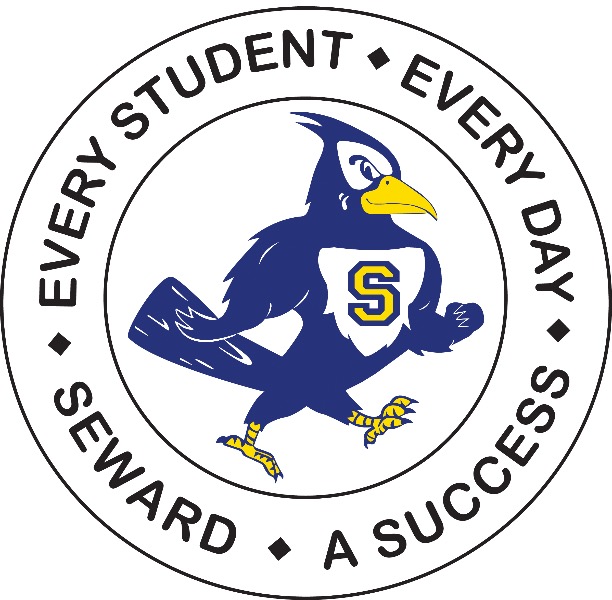 Thank you for your interest in applying for a position at Seward Public Schools. We are very excited about the education we are able to provide approximately 1,400 students from Seward and the surrounding communities. The employees of Seward Public Schools, in cooperation with parents and patrons, live by what is so importantly stated in our motto, "Every Student, Every Day, A Success."
The School District of Seward is located 20 miles west of Lincoln in Seward and Butler Counties and covers 245 square miles. The following communities are included within the boundaries of the school district: Garland, Goehner, Seward, Staplehurst, Tamora and Ulysses.
Students attending Seward Public Schools attend classes in one of three school buildings: Seward Elementary, grades PreK-4; Seward Middle School, grades 5-8; Seward High School, grades 9-12, and an Alternative Education Center for secondary students located in the middle school facility. We understand that we would not be able to educate these students without a quality team of employees including teachers, administrators, and support staff. We appreciate your interest in becoming a member of our team!
Application Process
We encourage you to look through the many pages of our website so you may get a feel for the educational environment of Seward Public Schools. If you are interested in being part of that environment through employment in the district we encourage you to look at the job vacancies listed on our website and complete the initial application process for the position(s) for which you are interested in applying. We utilize the TalentEd Recruit and Hire system for our application process and positions available within Seward Public Schools and they are posted on the TalentEd Recruit and Hire link below. You will begin the application process by creating an account and completing the needed steps within the application.
https://sewardpublicschools.tedk12.com/hire/
NOTICE OF NONDISCRIMINATION
Seward Public School District is an Equal Opportunity Employer
Seward Public Schools does not discriminate on the basis of race, color, national origin, gender, age, disability, marital status, or based on such protected classes, in admission or access to, or treatment of employment or educational programs and activities. Any person having information or inquiries regarding any such discrimination is directed to contact Superintendent Josh Fields, in writing at 410 South Street, Seward, NE 68434 or by telephone at (402) 643-2941. Any person may also contact the Office for Civil Rights, U.S. Department of Education: by email at OCR.KansasCity@ed.gov; by telephone at (816) 268-0550; or by fax at (816) 268-0599, regarding complaints of discrimination based on race, color, national origin, gender, age, disability as well as complaints concerning the denial of access or other discrimination against Boy Scouts or other youth groups.