Bluejay Alerts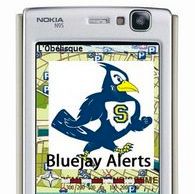 Seward Public Schools has contracted with a company to provide emergency notifications and reminders to parents, students, and patrons. The company we are working with is able to pull contact information for PARENTS from PowerSchool, our student management software. As a result, parents should automatically be set up to receive emails, text messages, and voice messages on their home phone, provided we have your contact information in PowerSchool. If you are a PARENT/GUARDIAN and you do not receive this message but wish to in the future, please contact Craig Williams - craig.williams@sewardschools.org and provide him the name(s) of your child(ren) along with the contact information you would like to include (please no work numbers unless you are self-employed). You can receive the messages by voice message, text message, or email.

STUDENTS and OTHERS (not parents): If you wish to receive emergency and/or reminder text messages on your cell phones you need to "Opt In" to the system. Go to the website link below. To complete this form go to https://seward.bbcportal.com/

The information entered in PowerSchool for parents/guardians will stay in the system as long as you have children in our school. If you would like to opt out you can use the link above to remove yourself from the system also.
To review Bluejay Alerts previously sent, go to http://www2.connectseward.org/shs/alerts.html.