Seward Rotary Honors SHS 2013-2014 International Students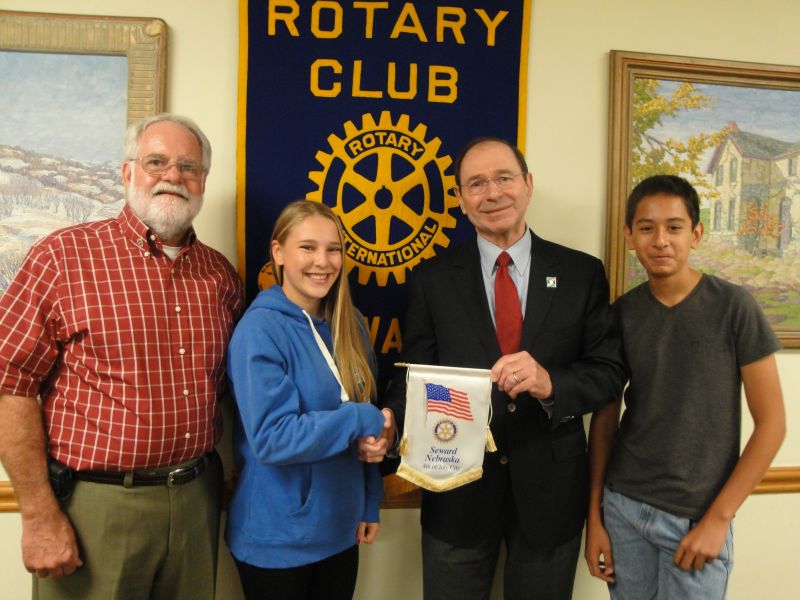 The Seward Rotary Club honored the local SHS International Students at the recent meeting/gathering featuring the Rotary District Governor Jim Griesen of Lincoln. 
Honored was the local Rotary International Student Jose Roca of Santa Cruz de la Sierra of Bolivia.  He lives with Dr. and Mrs. Kent (Beth) Einspahr of Seward.  (Their daughter Kristi is a Rotary International student to Bolivia this year as well!) 
Also honored was Isabel (Issy) Kiechle of Bonn, Germany.  She lives with Robert and Christi TEN Bensel  of Seward.  The students were recognized at the meeting, met with the District Governor and presented with a bag of mementos from Seward and the Rotary Club.