SCIP Newsletter - May, 2017
great tips for summer activities...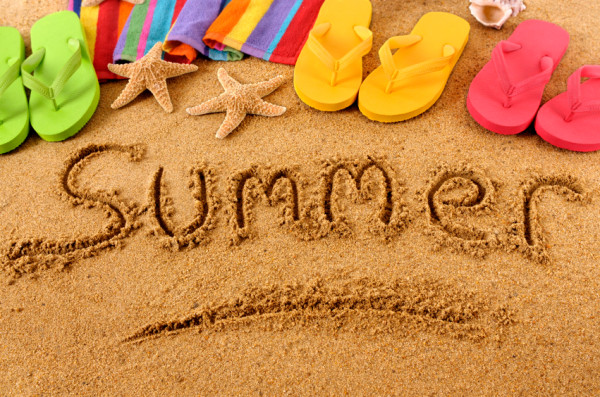 Summer Activities for Youth
Many children look forward to having a break from school, homework and tests. However, it typically does not take long for children to feel bored. SCIP has prepared a list of healthy summer activities available throughout Nebraska to help keep children active. Check out a list of summer activities below:
YMCA: The YMCA offers several activities like summer camps, day camps and sports programs to keep youth active all summer long. There are over 20 locations in Nebraska offering activities for all ages. Use the link below to find a YMCA near you.
http://www.ymca.net/find-your-y/?address=Nebraska&x=0&y=0
Kids Bowl Free Sumer Program- Sign children up to receive two free games of bowling per day all summer long. To see if your local bowling alley participates check out the website below. http://www.kidsbowlfree.com/
Nebraska 4-H Camps and Centers- A variety of day camps and overnight camps are available throughout the State beginning May 30, 2017. To view the schedule go to: http://4h.unl.edu/summer-camp-schedule
Big Red Summer Academic Camps – UNL is offering camps for youth on a variety of topics ranging from filmmaking to weather and climate. To learn more go to: http://4h.unl.edu/big-red-camp-sessions
The Zone (Norfolk, NE) will offer a summer program with the theme of "Strengthening Ourselves to Strengthen Others", which includes Boys Council and Girls Circle for character development. The Zone partners with Nebraska Games and Parks area educator to provide outdoor activities, fishing, kayaking, exploration of the Elkhorn river, swimming, games at our neighborhood park, art and crafts. For more information go to: http://www.thezoneafterschool.com/
Recreation Summer Day Camps (Lincoln, NE): At Parks and Recreation camps, participants will experience: Recreation and Leisure Skill Building; Physical Fitness Through Active Play; Social Development; Nutrition Awareness and Nature Interaction. To learn more go to: http://lincoln.ne.gov/city/parks/programs/daycamps/
Reading Programs: Reading is great way to keep minds active through the summer months. The Nebraska Library Commission offers a summer reading program available throughout the State of Nebraska. For more information about the summer reading program go to: http://nlc.nebraska.gov/youth/summerreading/#Manuals_ or visit your local library.
Czech Days: Experience Czech culture through this fun family festival in Wilber, NE on August 4-6th. http://www.nebraskaczechsofwilber.com/czech-days/
Mead Days: June 16-18, 2017
Saline County Fair and Rodeo: July 18-23, 2017
Local Zoos and Wildlife Experiences:
Wildlife Encounters of Gretna, NE offers summer programs and a summer reading list to educate youth about wildlife. http://www.wildlifeencounters.org/library-summer-reading/
The Henry Doorly Zoo offers day camps for ages 3-12 and educational courses for all ages. For more information go to: http://www.omahazoo.com/education/day-camps/
The Lincoln Children's Zoo offers day camps and overnight stays for ages 3-12 and adventure camps for ages 14-20. For more information go to: http://www.lincolnzoo.org/education/
Aksarben Aquarium Outdoor Education Center is one of four education centers in Nebraska. Aksarben Aquarium Outdoor Education Center offers an interactive classroom experience, tours and wildlife films. For more information go to: http://outdoornebraska.gov/aksarben/
Pioneers Park & Nature Center is an 1,100-acre park that includes public art, an outdoor amphitheater, picnic areas, hiking/biking trails, ponds, a sled run and a golf course. For more information go to: http://lincoln.ne.gov/city/parks/naturecenter/index.htm
Nebraska has thousands of miles of wildlife and scenery to see. Information about wildlife viewing throughout the state can be found on the Nebraska Game and Parks website: http://outdoornebraska.gov/wildlifeviewing/
To view information about Nebraska Game and Parks day camps and learning centers go to: http://outdoornebraska.gov/daycamps/
Parks:
Nebraska Game and Parks website contains information about parks, trails, hunting and fishing throughout the state. http://outdoornebraska.gov/placestogo/
Visit the website of your local Parks and Recreation Department to find out information about swimming pools, local parks, summer camps and more!
Museums:
The Nebraska History Museum re-opened in spring of 2016 in Lincoln, NE. This is a great FREE educational opportunity for all ages. http://www.nebraskahistory.org/sites/mnh/
The Lincoln Children's Museum offers summer activities for ages 2-10, volunteer opportunities and internship opportunities. http://www.lincolnchildrensmuseum.org/events/camp/summer-camp.html
Kearney Children's Museum offers summer camps starting in May. http://kearneychildrensmuseum.org/
There are hundreds of museums state wide that have educational opportunities for all ages. To find museums in your area go to: http://www.nebraskamuseums.org/
Strategic Air Command and Aerospace Museum camps begin in June. To view the schedule go to: https://sacmuseum.org/what-to-do/education/camps/
County Fairs:
https://www.nebraskafairs.org/
Around the House:
Cooking or baking
Family game night
Arts and crafts – Adult coloring books are all the rage this year. Color with your child or make a summer wreath to display on the front door. Pinterest is a great resource when looking for do-it-yourself craft ideas.
Tickets on Sale Now for Hop, SCIP, Jump and Run Event
Registration is now open for School Community Intervention & Prevention's (SCIP) annual fundraiser, "Hop, SCIP, Jump and RUN," brought to you by Nebraska Mental Health Centers. The event, set to take place on May 13, 2017 at Lincoln Southwest High School, will feature a 1-mile Fun Run and a 5K Race. The event is open to adults and children, runners and walkers. Participants will also have the opportunity to visit booths to become eligible for prizes, which include Scheel's gift cards, Kansas City Royals Tickets and more!
The 5K Race is $25.00 per person and the 1-mile Fun Run is $15.00 per person. Tickets purchased by April 28th include an event t-shirt. Tickets can also be purchased at the door. Children under the age of 9 must be accompanied by an adult. Tickets for the event can be purchased at https://www.raceregister.net/event?action=view&id=292
Camp Erin® Lincoln – a Nebraska Camp for
Children and Teens Coping with Grief
Mourning Hope Grief Center partners with The Moyer Foundation to host
free camp for bereaved children and teens
Mourning Hope Grief Center is partnering with The Moyer Foundation for a fourth year to host Camp Erin® Lincoln. Registration is now open for the Lincoln camp scheduled for September 22-24, 2017, at Carol Joy Holling Camp in Ashland, NE.
Camp Erin is a weekend-long, overnight bereavement camp designed for children between the ages of 6-17 who have experienced the death of someone close to them. It is a traditional, high-energy, fun camp experience combined with grief education. This special camp is offered free of charge to all families in Nebraska.
Camp Erin is an initiative created and funded-in-part by The Moyer Foundation, a non-profit organization established by Major League All-Star pitcher Jamie Moyer and his wife, Karen.
"As a society, we tend to overlook how children are affected by grief," said Carly Runestad, executive director of the Mourning Hope Grief Center. "There's tremendous need for the kind of support Camp Erin provides, and we're very glad to share this program with the entire Nebraska community."
At Camp Erin, children learn that they are not alone in their grief. The fun, familiar environment of camp is combined with planned activities that give children a chance to honor their loved ones, express their feelings and make lasting friendships with peers who are facing similar experiences. Led by grief professionals and trained volunteers, Camp Erin helps children learn to cope and to heal.
"A child should never have to grieve alone," said Karen Moyer, co-founder and vice president of The Moyer Foundation. "Together, with the team at the Mourning Hope Grief Center, we're thrilled to make Camp Erin Lincoln available to all children and their families."
Camp Erin Lincoln Details
Camp Erin Lincoln will be held September 22-24, 2017 at the Carol Joy Holling Camp in
Ashland, NE.
Applications to attend Camp Erin must be received by August 1, 2017 – but space is very limited so you are encouraged to apply early. The camp did have a waiting list during each of the last three years.
For more information, or to apply as a camper, please contact Caitlin Mason, Program Director, at 402.488.8989 or cmason@mourninghope.org.
To learn more about volunteering or to apply to become a Camp Erin volunteer, contact Lauren Patton, Program Resource Coordinator, at 402.488.8989 or lpatton@mourninghope.org
You can also visit www.mourninghope.org for additional information or to download camper or volunteer application forms.
About The Moyer Foundation:
The Moyer Foundation is a public, 501(c)(3) non-profit organization with a mission to provide comfort, hope and healing to children and families affected by grief and addiction. Founded in 2000 by MLB pitcher Jamie Moyer and his wife Karen, The Moyer Foundation supports thousands of children and families each year through its free signature programs and services. Camp Erin® is the largest national bereavement program for children and teens grieving the death of someone significant in their lives. Camp Mariposa® is an addiction prevention and mentoring program for youth impacted by the substance abuse of a family member. The Moyer Foundation Resource Center extends the Foundation's continuum of care by providing robust online resources and personalized support for families experiencing grief or addiction. For more information, please visit www.moyerfoundation.org.
About Mourning Hope:
Founded in 1994, Mourning Hope Grief Center companions grieving children, teens, young adults and their families when someone significant in their lives has a serious illness or has died. Mourning Hope provides support groups, community education, grief resources and referrals. Mourning Hope Grief Center is located at 4919 Baldwin Avenue. For more information call (402) 488-8989 or visit the Web site at www.mourninghope.org.
13 Reasons Why
On March 31, Netflix released Thirteen Reasons Why, a TV series based on a popular novel. The fictional story is a cautionary tale of a young girl's suicide, and covers other sensitive subject matter as the series progresses. The series has been very popular among youth. In response, the Jed Foundation and SAVE drafted talking points to assist parents, teachers, and other gatekeepers in talking to youth about suicide. To view the talking points, use this link: https://www.save.org/blog/tips-watching-new-netflix-series-13-reasons/?mc_cid=f4012c0c8c&mc_eid=9c2dd77f66
Below is text from an email that was sent by the company that produces Signs of Suicide curriculum regarding the series.
Why We Need to Talk About 13 Reasons Why

Your school's halls are most likely buzzing with students discussing the most recent Netflix series hit, 13 Reasons Why, based on the popular book by Jay Asher. The series follows a group of high school students as they piece together a story left behind for them by their classmate Hannah Baker, who died by suicide.

While this popular series sheds light on important topics, there are some shortcomings in its execution. Without mention of mental illness, which affects one in five adolescents, and coming dangerously close to romanticizing suicide, this show is missing a crucial opportunity to discuss an issue that is affecting so many teenagers. Additionally, there is no example of successful help-seeking with a theme of silence throughout the story. As Hannah's classmates struggle with the aftermath of her suicide, there are no scenes highlighting her peers reaching out to talk with their parents, teachers, or coaches despite having a difficult time coping. Without showing how to ask for help, or that treatment and counseling are available, the show is only depicting what not to do without giving an example of what to do.

In addition, there is an unfortunate scene in which Hannah visits a counselor at school and discloses that she has been raped and is struggling. The counselor not only doesn't offer hope, compassion, or resources, but blames her for the rape and lets her leave while she is clearly distressed. Schools need to be aware that teens are getting this message and make sure students know that their counselors are responsive.

Despite some of its faults, 13 Reasons Why does provide insight into the cultural psyche of the 21st century American teen, and will certainly resonate with viewers. It is a good time to remind students of the messages of hope that you have instilled using the SOS Program and stress that suicide is never the solution. Remind students that there is always something they can do if they are concerned about something someone has said or done in person or online: ACT
Acknowledge that they are seeing warning signs and that it is serious
Care: show the person your concern
Tell a trusted adult
Use SOS wallet cards to distribute the National Suicide Prevention Lifeline (1-800-273-8255) and resources at your school/organization while reinforcing the ACT message or write the National Suicide Prevention Lifeline and Crisis Text Line (741741) in a visible location, like a white board, to encourage help-seeking.

For more discussion points about 13 Reasons Why, SAVE, in partnership with the Jed Foundation, drafted talking points to assist parents, teachers, and other gatekeepers in talking to youth about suicide as it relates to the situational drama that unfolds in the series.

​