Four SHS Quiz Bowl Teams Compete at Omaha Bryan High Tourney-2017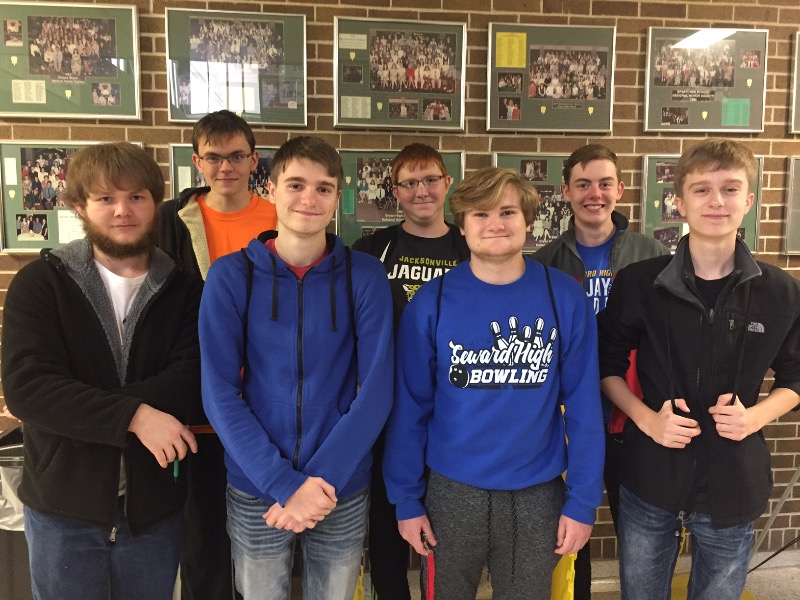 Four SHS Quiz Bowl Teams competed at the recent Omaha Bryan High School Quiz Bowl tourney, billed as Nebraska's Largest Quiz Bowl, on Saturday, Nov. 11 in an all-day happening. The teams competed in a round robin event in the morning, each team playing three to four rounds and then a single elimination tourney followed in the afternoon.
The teams included SHS A Team-Chris Galusha, Thomas Bosmeniel, Chase Prochnow and Clint Koetter. The SHS B Team included Ryan Wall, Jack Yelden and Wade Slepicka. The novice Freshman/Sophomore teams included A Team: Nathan Miller, J. J. Metschke, Braden Adams and Aston Conner. The SHS Novice B team included Madalyn Lobmeyer, Rory Nolan, Ross Brown, and Andrew Alley.
In the morning the A Team Varsity won two matches and lost one, the B Team Varsity won three matches and lost one and the novice teams lost all of their rounds-some in very close matches!
In the afternoon, the teams from Seward were all eliminated early except for the Varsity B team-with Ryan Wall as the Captain, and they made it all the way to the semi-finals, defeating some very big schools and losing to the eventual winner Creighton Prep.
The Quiz Bowl teams are sponsored by the High Ability Learner program at Seward Schools and the School District of Seward. Clark Kolterman serves as the team's coach/sponsor.