Gligorevic Twins December Fine Arts Youth of the Month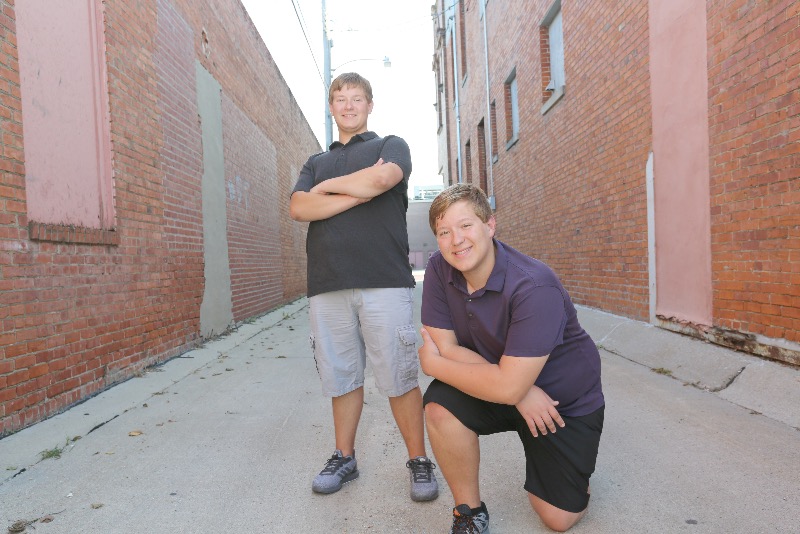 The Seward High School Gligorevic twins, Stefan and Nikolas, were selected the SHS Fine Arts Students of the Month for December. They are the oldest sons of Suzanne and Darko Gligorevic of Seward.
Both boys are very involved in music, participating in the SHS Award winning Marching Band, the Jazz Band and the Pep Band as well. They were both selected for the Concordia University Musical Art Day Honor Band twice. The twins are also involved in the SHS Swing/Show Choir and performed several times in the local SHS Musical presentations.
For all four years, they have been involved in the SHS Evening of One Acts and was very loyal to the One Act/Play Production program. They both participated in the local Seward VFW Voice of Democracy Speech contest and the local SHS Poetry Out Loud recitation competition.
Stefan and Nikolas are leaders in the local SHS Family, Community, Career Leaders of America (FCCLA) and participated in the District and State STAR program with presentation promoting both "Helping the Homeless" and "Recycling"-in projects they presented together- with the projects recognized on the District and State levels.
As a small business owners, they have also been a leader in the Future Business Leaders of America (FBLA) at SHS and involved in a host of activities with the local organization, and competing at the state level too. Through their civic groups at school they have been involved in a host of activities, including the American Cancer Relay for Life and the Kiwanis Pool Party, along with the local various sports tournaments during the summer.
In the community, both young men are members of the Seward Municipal Band and participates in a weekly practice and concert on Sunday evenings during the summer months.
One of the unique aspects of this young man is his partnership with his brother in owning and operating their "Snowmotion Concessions"-a very special snow cone trailer/concession-that has expanded to several other concession operations in the community. They handle every aspect of a small business and have become quite the small businessmen in the community! It really is a reflection of their outstanding work ethic and they both are to be admired for this successful achievement.
Stefan's plan is to be a drug and alcohol counselor and Nikolas plans to become a High School Social Studies/History teacher. Both boys plan to attend Wayne State College.