SHS Performs Well at Prestigious Quiz Bowl at Bellevue University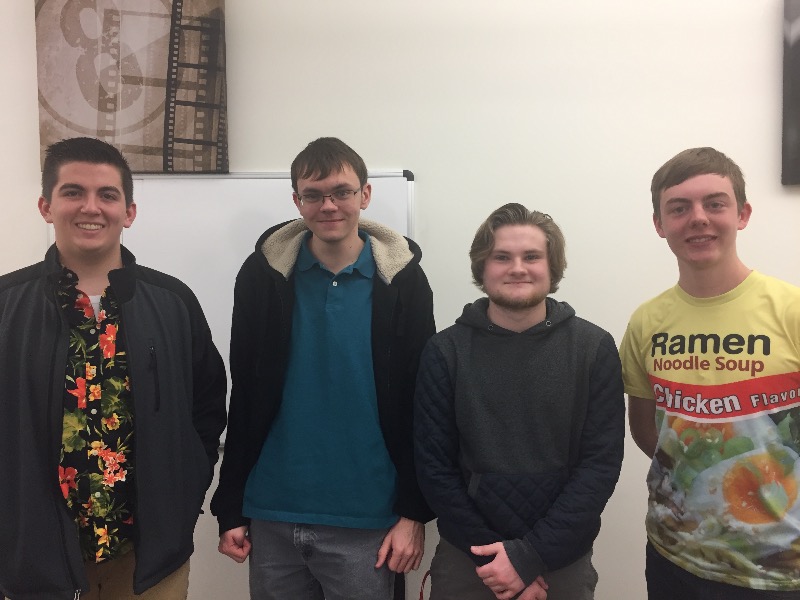 The SHS Quiz Bowl performed well at the recent Bellevue University, on March 2nd, 2018. The invitational allowed for one team from 32 schools. Schools from across Nebraska and Iowa participated. The general knowledge quiz bowl was a double elimination event and SHS's team lasted through the Ninth round in the afternoon.
The team first defeated Bellevue East A 140 to 105, then lost to the eventual Champion, Elkhorn-200 to130. The team then defeated Arlington 175 to 90 and Loan View, Iowa 135 to 50, eventually losing to Platteview in a close game, losing by one buzzer question 110 to 115.
The Seward Team consisted of Captain Evan Nottingham, and team members Ryan Wall, Chase Prochnow and Chris Galusha. Their coach is Clark Kolterman. The team all received shirts for their efforts from the University.