Lena Hughes is SHS Fine Arts Youth of the Month for May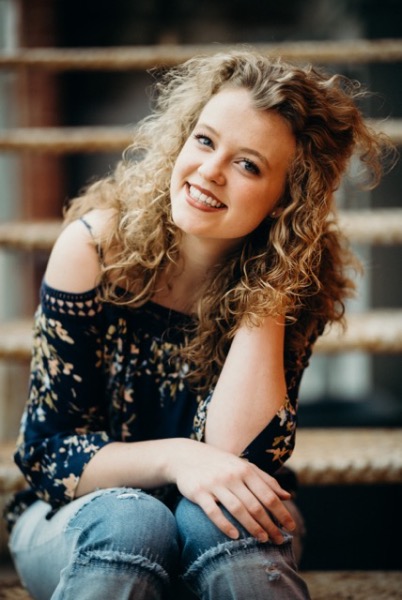 The May SHS Fine Arts Youth of the Month is Lena Hughes. She is the daughter of John and Jana Hughes of rural Garland.
Lena is a musician, plays the piano and has been a leader in the SHS Vocal Music department. She is considered a leader in the SHS Swing Choir, having been part of the group all four years of her high school career. She is also a longtime member of the SHS Honor Choir, and participated in all of the SHS musicals, with major roles, all four years as well. She has also participated in the annual Seward Concordia University's Musical Arts Day.
She participated in the Evening of One Acts this year, and also was involved in the Seward VFW "Voice of Democracy" Speech contest.
Lena is a member of Skills USA, participating at the state level competitions all four years. She is also involved in the SHS Future Business Leaders of America (FBLA) and participated at the state level in a host of contests over the years. She is also an SHS Ambassador and very involved with the Junior Jays Mentoring program.
In the community, Lena has been a longtime leader in her 4-H Club and involved in a spectrum of activities' with her local club, as well as at the county and district level-many involving the area of Fine Arts and 4-H.
Lena attends Our Savior Lutheran Church in Lincoln and participates in the Godparent program at St. John Lutheran Church in Seward and is considered one of the voices of youth in her congregations, and was very involved with the Fine Arts programs at St. John Lutheran School in Seward. She attended the Lutheran Church's National Youth Gathering. She is a longtime Vacation Bible School teacher at St. Johns, and assists with the St. John Summer Horizon program as well.
She plans to attend the University of Iowa next year and study in the area of Nursing.