Rotary Remembers the SHS International Students at Christmas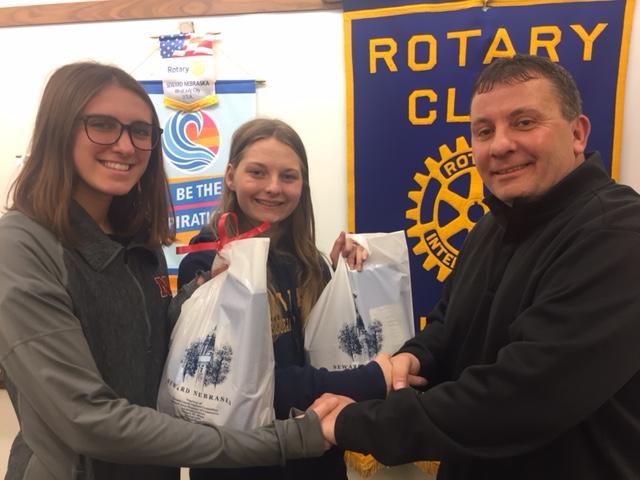 Both of the SHS International students- Silvie Opolka from Germany and Matilde Ferrari from Italy were recognized and honored at the recent Seward Rotary Christmas luncheon on Wednesday, December 12 at noon at the Jones Bank and Trust Company in Seward at their auditorium. The Christmas luncheon also honored the area pastors of Greater Seward. Also attending the luncheon was their host parent Steve Haas of Seward. He and his wife Beth are hosts to both of the girls this school year.
The girls were both introduced and presented to the Rotary membership, along with the area pastors. They were presented gifts of "Seward"-items that are made in Seward-such as glassware, Christmas ornaments and candy-items that have a Seward or Nebraska connection..
They were both reminded that they are halfway through their exchange program. Both girls promised to return at the end of the school year in May and present a program on their experience in Seward and as an Exchange student.
The Seward Rotary is affiliated with Rotary International and enjoys clubs in almost 200 countries around the world. Student exchange is a very important foundation of Rotary International.